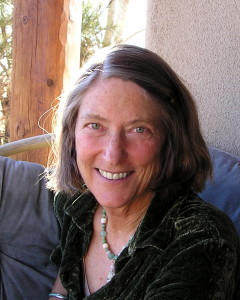 Erica Elliott is a physician in Santa Fe, New Mexico, with a private practice specializing in family and environmental medicine. She has been referred to as a "Health Detective," drawing from a wide range of disciplines, both mainstream and alternative, to diagnose and treat many different types of illnesses, often difficult to identify. She has successfully treated problems that do not respond to pharmaceutical drugs or other conventional treatments. Trained initially in Western medicine, she also relies on traditional and alternative methods of healing from around the world. Her unique approach to treating her patients requires her to customize each treatment specifically to that person's ailment, while at the same time addressing the health of the whole person.
Dr. Elliott came to medicine later than most medical students after pursuing other careers and interests. She taught  4th grade on the Navajo Reservation, nutrition and bilingual education to the Quechua-speaking Indians in South America while serving in the Peace Corps, and mountaineering and rock climbing with Outward Bound. The years she has spent living in foreign cultures, both as a child and an adult, enables her to bring a fresh perspective to her work.
Besides her comprehensive knowledge of medicine, Dr. Elliott also offers emotional and spiritual support to her patients. Surviving a life-changing accident that resulted in her own unbearable suffering, Dr. Elliott can wholeheartedly and unflinchingly embrace the difficulties of her patients with great compassion and empathy. From her personal history, she brings to her medical practice an uncommon understanding of the human condition.
Dr. Elliott's unrelenting curiosity has led her on many eye-opening—and heart-opening— adventures that continue to provide fodder for her upcoming memoir.
To learn more about her medical background, you can visit her website at www.ericaelliottmd.com